System
CAM-C Underfloor supply air, underfloor return air
2006 Refurbishment
1960's post war building fully refurbished 2006.  Architect, BuckleyGrayYeoman specified innovative silicon fixed flush-faced glazing formed a series of projecting 'picture frames' for each floor, integrating building signage, access and services.  The building was also enlarged and remodelled as part of the redevelopment with extensions to the basement, ground, first and fifth floors.  A double-height glazed atrium and external terraces were also created.
Underfloor air conditioning and Nesite raised access flooring was installed throughout the 7-storey building offering 26,000 sq. ft. flexible office space for speculative tenancy.   The basement, ground and first floors are split into two zones each served by a CAM-C35 downflow unit.  The remaining four floors are configured as single zones served by CAM-C25 units.  60 standard TU4 Fantiles were supplied for the initial CAT-A fit-out, with further units supplied as tenancy was taken up.  Conran restaurants initially occupied three floors of the building quickly after completion.
Architect: Buckley Gray Yeoman
Client: Kirby Street Investments
Consultant: Ernest Griffiths & Sons
M&E Contractor: Fordbridge Building Services
Bridge House
Completed in April 2022, this extensive refurbishment
of Grade II listed building Bridge House will create
light, and airy contemporary CAT-A office space which
will incorporate AET's innovative and highly adaptive
underfloor air conditioning (UfAC) system across all five
floors.
Refurbishment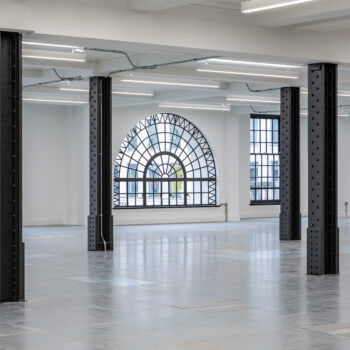 The Gilbert & One Lackington
Designed as a private members club, in 1930, by Frederick Gould and Giles Gilbert Scott, designer of the iconic British red telephone box, Citygate House has been lovingly restored to its former glory and returned to its original name, The Gilbert.
Refurbishment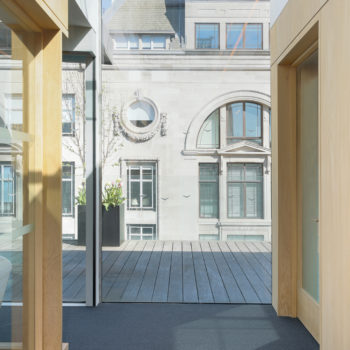 10 St Giles Square
Part of the dramatic revival of London's iconic skyscraper, Centre Point, this project, completed in February 2021, focused on creating the new London headquarters of Japanese developer and investor, Kajima.
London
Refurbishment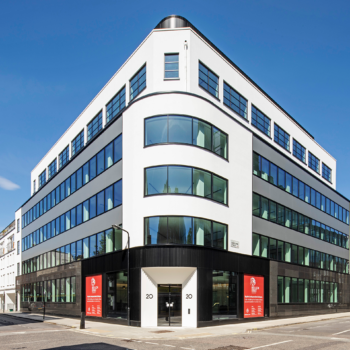 20 Red Lion Street
This redevelopment of an existing five-storey 1950's office building in the heart of Holborn, includes a single-storey extension to the roof, an extension to the office plate to the rear by 3.5m, and an extensive internal reconfiguration.
Refurbishment
Contact us to discuss your HVAC requirements
See how UfAC can speed up construction time, reduce costs and create space.