System
CAM-C Direct Expansion Underfloor supply air and underfloor return air
2016 Refurbishment
The unusually shaped building features a Grade II Listed façade and is located in a prominent position looking over Regent Street and the Soho area of the West End. The recent refurbishment by Hermes Investment Management has created fabulous commercial work space suited to corporate headquarters in this prime London location.
The system specified for floors 3, 4 and 5 at 33 Glasshouse Street is a CAM-C Direct Expansion system with supply and return air distributed via the floor plenum and a floor to ceiling height of 3.3m has been achieved by eliminating the ceiling void. Fantiles are standard TU4 fan terminals with EC motors for enhanced energy efficiency. Instead of a rooftop chiller providing chilled water, the building uses Daikin Heat Pump units to maximise use of space and energy efficiency.
Architect – Buckley Grey Yeoman
Consultant – WPP
Main Contractor – McLaren
M & E Contractor – Emico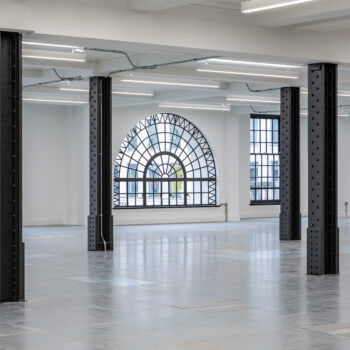 The Gilbert & One Lackington
Designed as a private members club, in 1930, by Frederick Gould and Giles Gilbert Scott, designer of the iconic British red telephone box, Citygate House has been lovingly restored to its former glory and returned to its original name, The Gilbert.
Refurbishment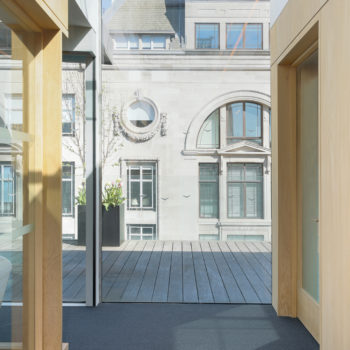 10 St Giles Square
Part of the dramatic revival of London's iconic skyscraper, Centre Point, this project, completed in February 2021, focused on creating the new London headquarters of Japanese developer and investor, Kajima.
London
Refurbishment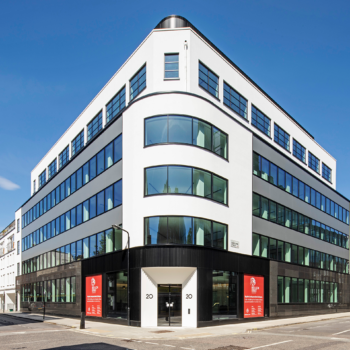 20 Red Lion Street
This redevelopment of an existing five-storey 1950's office building in the heart of Holborn, includes a single-storey extension to the roof, an extension to the office plate to the rear by 3.5m, and an extensive internal reconfiguration.
Refurbishment
Harella House
This high-end refurbishment and extension of a 1930's warehouse and former clothing factory has had its interior space transformed into six floors of premium, light, airy, and flexible workspace, whilst also achieving a BREEAM 'Excellent' rating.
Energy Efficiency
Refurbishment
Contact us to discuss your HVAC requirements
See how UfAC can speed up construction time, reduce costs and create space.