System
CAM-V Underfloor supply air, high level return
2009 New Build
Sold to Swedish Investment company, Eastnine AB in 2018 for €24.8 million, The Alojas Biznesa Centrs is fully leased to tenants such as Luminor and Ellex Klavins.
€20 million development for Alojas Biznesa Centrs in Riga, Latvia. The development is one of the most modern office centres in Riga, refurbished in 2009 to A-class standards. The building of 15,000 sq m comprises six floors of offices and a multi-level underground car park. Latvia is well known for its fluctuating weather conditions and the underfloor air conditioning system was specified to provide heating and cooling for the building due to its ability to cope with these fluctuating demands, whilst maintaining optimum low energy performance.
34 x CAM-V33 and 480 Fantile units serve 10,000 sq m of office space.
Most Energy Efficient Building in Latvia 2011
Most Sustainable Building in Latvia 2011
Architect – Sarma & Norde
Client – Nordea Bank Finland
Consultant – Enfort
Contractor – LNK Industries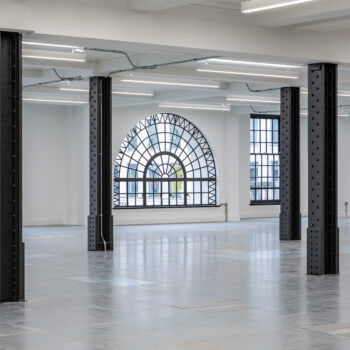 The Gilbert & One Lackington
Designed as a private members club, in 1930, by Frederick Gould and Giles Gilbert Scott, designer of the iconic British red telephone box, Citygate House has been lovingly restored to its former glory and returned to its original name, The Gilbert.
Refurbishment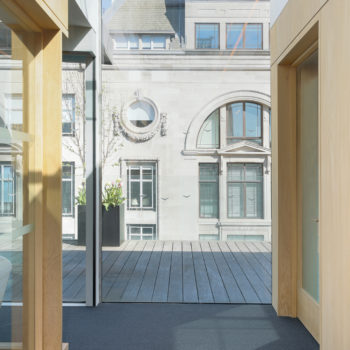 10 St Giles Square
Part of the dramatic revival of London's iconic skyscraper, Centre Point, this project, completed in February 2021, focused on creating the new London headquarters of Japanese developer and investor, Kajima.
London
Refurbishment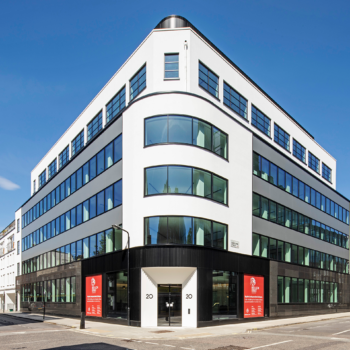 20 Red Lion Street
This redevelopment of an existing five-storey 1950's office building in the heart of Holborn, includes a single-storey extension to the roof, an extension to the office plate to the rear by 3.5m, and an extensive internal reconfiguration.
Refurbishment
Harella House
This high-end refurbishment and extension of a 1930's warehouse and former clothing factory has had its interior space transformed into six floors of premium, light, airy, and flexible workspace, whilst also achieving a BREEAM 'Excellent' rating.
Energy Efficiency
Refurbishment
Contact us to discuss your HVAC requirements
See how UfAC can speed up construction time, reduce costs and create space.