System
AET Flexible Space hybrid system Under Floor Supply and High Level Return Air
1998 New Build
Hong Kong's 5th Tallest Skyscraper The Center is Located in Hong Kong's Central Business District, standing at 346m high, and offering panoramic views of Victoria Harbour. This 80 storey building and prominent landmark was completed in 1998, and was the first building in Hong Kong to adopt underfloor air conditioning. The building was originally designed at 381m, but by utilising the AET Flexible Space underfloor air conditioning systems the developer was able to reduce the building height by 35m.
Approximately $US 7 million was saved in curtain walling alone as a direct result of reducing the building height, this amounted to approximately 10% of the total construction cost.
Whilst CAM units were not required for the project, 6500 Fantile units were installed over 59 floors of speculative office accommodation. Providing comfort cooling and aiding the developer to achieve class 1 air certification.
The Center was sold in 2017 for a record $40.2b making it the most expensive office building in the world.
Client – Cheung Kong
Architect – Dennis Lau and Ng Chun Man
Engineer – ACE
Bridge House
Completed in April 2022, this extensive refurbishment
of Grade II listed building Bridge House will create
light, and airy contemporary CAT-A office space which
will incorporate AET's innovative and highly adaptive
underfloor air conditioning (UfAC) system across all five
floors.
Refurbishment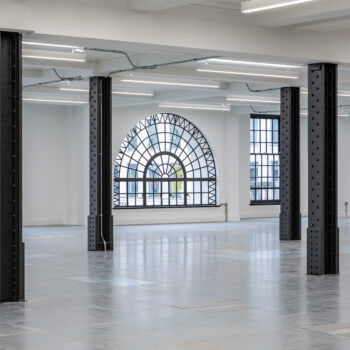 The Gilbert & One Lackington
Designed as a private members club, in 1930, by Frederick Gould and Giles Gilbert Scott, designer of the iconic British red telephone box, Citygate House has been lovingly restored to its former glory and returned to its original name, The Gilbert.
Refurbishment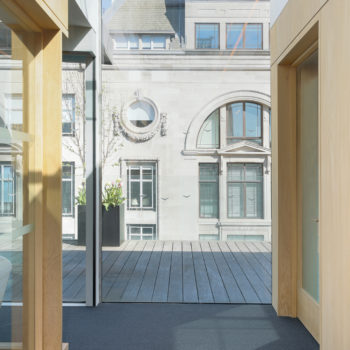 10 St Giles Square
Part of the dramatic revival of London's iconic skyscraper, Centre Point, this project, completed in February 2021, focused on creating the new London headquarters of Japanese developer and investor, Kajima.
London
Refurbishment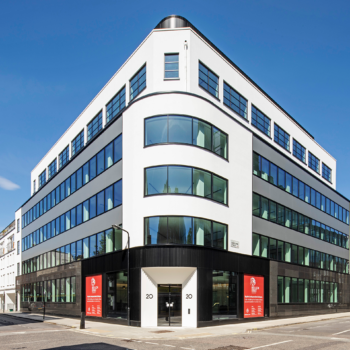 20 Red Lion Street
This redevelopment of an existing five-storey 1950's office building in the heart of Holborn, includes a single-storey extension to the roof, an extension to the office plate to the rear by 3.5m, and an extensive internal reconfiguration.
Refurbishment
Contact us to discuss your HVAC requirements
See how UfAC can speed up construction time, reduce costs and create space.