System
CAM-C Underfloor supply air, underfloor return air
2009 Refurbishment
Originally constructed in 1957, and standing at 36.8 m, the tired high-rise office block adjacent to Waterloo station was transformed with a series of extensions, new façade cladding and new plant and services, including underfloor air conditioning.
The extensive refurbishment completed in 2009 included extensions to the lower level floor plates.  The twelfth storey was removed and replaced by a luxury steel framed top, creating five, penthouse apartments with external terraces, and the new cladding incorporates black anodized aluminium spandrels and frames, which feature floor to ceiling window elements and contrast the smooth white render for the building's solid surfaces.  The remaining ten floors have air-conditioned office accommodation due to the increased plant capacity.
Architect = David Walker Architects
Consultant = Cundall
Developer = Scottish Widows Investments
End User = Guy's and St Thomas' Hospital
Bridge House
Completed in April 2022, this extensive refurbishment
of Grade II listed building Bridge House will create
light, and airy contemporary CAT-A office space which
will incorporate AET's innovative and highly adaptive
underfloor air conditioning (UfAC) system across all five
floors.
Refurbishment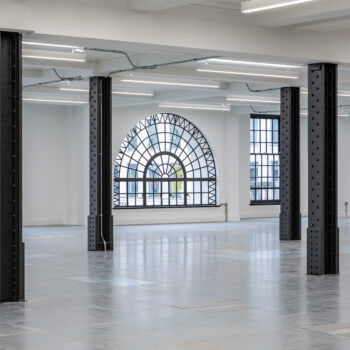 The Gilbert & One Lackington
Designed as a private members club, in 1930, by Frederick Gould and Giles Gilbert Scott, designer of the iconic British red telephone box, Citygate House has been lovingly restored to its former glory and returned to its original name, The Gilbert.
Refurbishment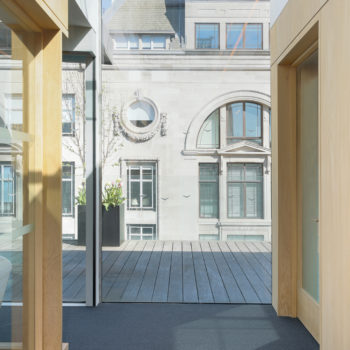 10 St Giles Square
Part of the dramatic revival of London's iconic skyscraper, Centre Point, this project, completed in February 2021, focused on creating the new London headquarters of Japanese developer and investor, Kajima.
London
Refurbishment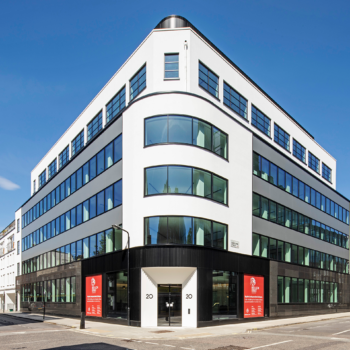 20 Red Lion Street
This redevelopment of an existing five-storey 1950's office building in the heart of Holborn, includes a single-storey extension to the roof, an extension to the office plate to the rear by 3.5m, and an extensive internal reconfiguration.
Refurbishment
Contact us to discuss your HVAC requirements
See how UfAC can speed up construction time, reduce costs and create space.