…this has been my wisest business decision to work with AET and your system. During summer it was working perfectly and hope that nothing will change next winter. I really appreciate the ease of care of the system so I can save a lot of money for my service works and our tenant loves it as well. I will definitely take this for my new project…
Klavs Vasks, CEO, Mukusalis Buznesa Centrs
System
CAM-C Underfloor supply air, underfloor return air
2017 Refurbishment
Mukusalas Business Centres [MBC] is a modern office complex of eight buildings on the former site of a 19th century steel foundry, which subsequently became the production site for Carl Zeiss optical equipment, and then the Riga Radio Factory.  MBC development plans are focussed on preserving the historical features of the site, whilst offering top class workspace for leading companies.
The Mukusalas building has a CAM-C system installed on all four floors.  The fully underfloor system has two zones per floor, each served by an individual CAM downflow unit, and a total of 115 TU4 Fantiles throughout the building.  The project was completed in early 2017.
Architect – Liga Vanaga
Client – Mukusalas Business Centres
Developer – Pro Dev SIA
Bridge House
Completed in April 2022, this extensive refurbishment
of Grade II listed building Bridge House will create
light, and airy contemporary CAT-A office space which
will incorporate AET's innovative and highly adaptive
underfloor air conditioning (UfAC) system across all five
floors.
Refurbishment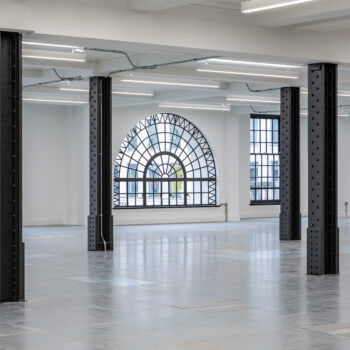 The Gilbert & One Lackington
Designed as a private members club, in 1930, by Frederick Gould and Giles Gilbert Scott, designer of the iconic British red telephone box, Citygate House has been lovingly restored to its former glory and returned to its original name, The Gilbert.
Refurbishment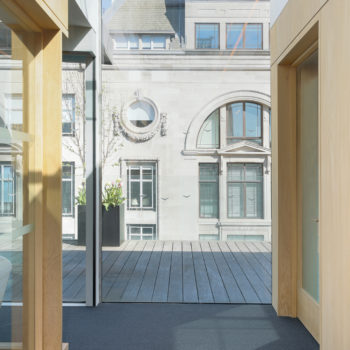 10 St Giles Square
Part of the dramatic revival of London's iconic skyscraper, Centre Point, this project, completed in February 2021, focused on creating the new London headquarters of Japanese developer and investor, Kajima.
London
Refurbishment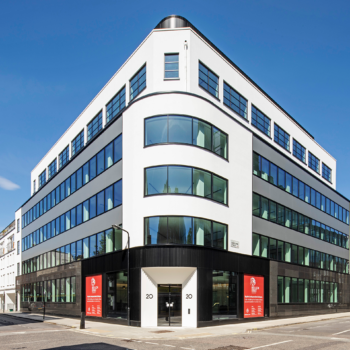 20 Red Lion Street
This redevelopment of an existing five-storey 1950's office building in the heart of Holborn, includes a single-storey extension to the roof, an extension to the office plate to the rear by 3.5m, and an extensive internal reconfiguration.
Refurbishment
Contact us to discuss your HVAC requirements
See how UfAC can speed up construction time, reduce costs and create space.