System
CAM-V Direct Expansion Underfloor supply air and high level return air
2018 New Build
Blackheath High School, an independent day school for girls and part of the Girls' Day School Trust (GDST) network, recently invested £18 million to provide new state of the art facilities including a new library and resource centre.
The project involved the design and construction of a three storey new build, aesthetically designed to blend with the existing Victorian structure.  The library and resource centre are located in the lower ground floor, sunk beneath the existing site and the new courtyard area.
Air conditioning was required for the underground resource centre and an underfloor system was specified so that the ceiling space, featuring the unique pyramidal skylights, could be left exposed.  A single CAM-V33 Direct Expansion downflow unit serves the air conditioned zone and conditioned air is supplied into the space by 14 TU4 Fantiles.  The CAM-V receives spent air back for re-conditioning via high level transfer grilles.  A major challenge with this project was the 900mm high underfloor void within the main resource area, requiring special modification to the CAM baseframe and raised floor substructure.
Architect – Ellis Williams Architects
Main Contractor – Rooff Limited
M&E Consultant – Hilson Moran
M&E Contractor – Brith Services
Bridge House
Completed in April 2022, this extensive refurbishment
of Grade II listed building Bridge House will create
light, and airy contemporary CAT-A office space which
will incorporate AET's innovative and highly adaptive
underfloor air conditioning (UfAC) system across all five
floors.
Refurbishment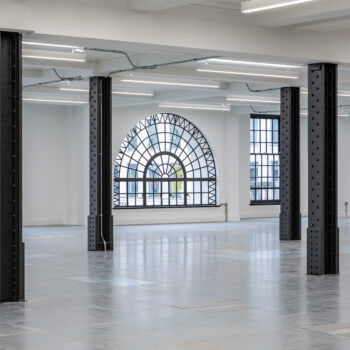 The Gilbert & One Lackington
Designed as a private members club, in 1930, by Frederick Gould and Giles Gilbert Scott, designer of the iconic British red telephone box, Citygate House has been lovingly restored to its former glory and returned to its original name, The Gilbert.
Refurbishment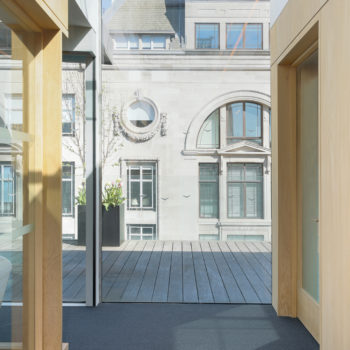 10 St Giles Square
Part of the dramatic revival of London's iconic skyscraper, Centre Point, this project, completed in February 2021, focused on creating the new London headquarters of Japanese developer and investor, Kajima.
London
Refurbishment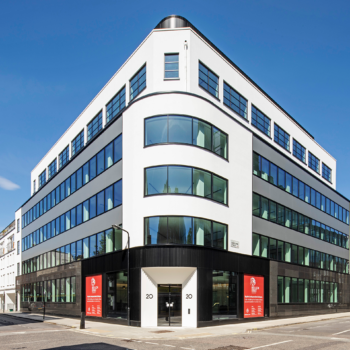 20 Red Lion Street
This redevelopment of an existing five-storey 1950's office building in the heart of Holborn, includes a single-storey extension to the roof, an extension to the office plate to the rear by 3.5m, and an extensive internal reconfiguration.
Refurbishment
Contact us to discuss your HVAC requirements
See how UfAC can speed up construction time, reduce costs and create space.