System
CAM-C Underfloor supply air, underfloor return air
2001 New Build
The new build headquarters are situated in the Mokotow District of Warsaw and completed in 2001.
The total area is 37,000 sq m, with five floors comprising offices, a cafe and internal and external garden areas. The high specification development is modern, warm and friendly with extensive use of natural oak and cedar materials. The southern elevation is glazed and the cedar framed floor to ceiling windows ensure plenty of natural light. Underfloor air conditioning was specified for the project for its energy efficient operation and contribution towards the Green Building design and adopting an underfloor solution allowed the elimination of the ceiling void and the introduction of cotton sails to enhance the thermal mass from the concrete downstand beams.
Architect – JEMS
Client – Agora
Consultant – Arup/Polcon
QS – EC Harris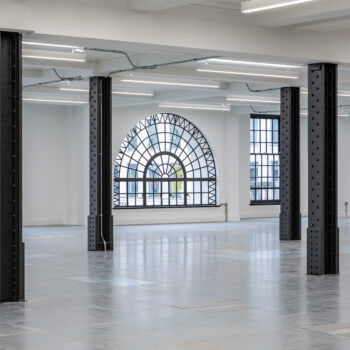 The Gilbert & One Lackington
Designed as a private members club, in 1930, by Frederick Gould and Giles Gilbert Scott, designer of the iconic British red telephone box, Citygate House has been lovingly restored to its former glory and returned to its original name, The Gilbert.
Refurbishment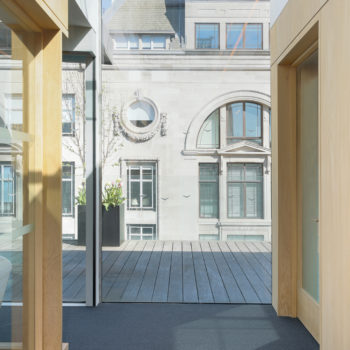 10 St Giles Square
Part of the dramatic revival of London's iconic skyscraper, Centre Point, this project, completed in February 2021, focused on creating the new London headquarters of Japanese developer and investor, Kajima.
London
Refurbishment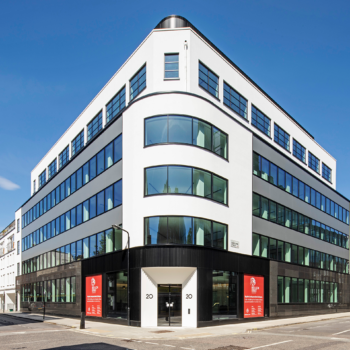 20 Red Lion Street
This redevelopment of an existing five-storey 1950's office building in the heart of Holborn, includes a single-storey extension to the roof, an extension to the office plate to the rear by 3.5m, and an extensive internal reconfiguration.
Refurbishment
Harella House
This high-end refurbishment and extension of a 1930's warehouse and former clothing factory has had its interior space transformed into six floors of premium, light, airy, and flexible workspace, whilst also achieving a BREEAM 'Excellent' rating.
Energy Efficiency
Refurbishment
Contact us to discuss your HVAC requirements
See how UfAC can speed up construction time, reduce costs and create space.