System
CAM-C Underfloor supply air, underfloor return air
2008 / 2015 Refurbishment
Five floors of grade A office space in the centre of Manchester
The refurbishment required a fundamental rethink to transform the building in decline, into a modern sought after commercial space.
A new services strategy, using raised access floors and underfloor air distribution allowed the ceilings to be exposed and specific architectural features to be retained, whilst maintaining recommended floor to ceiling heights over the five floors.
Architect – Buttress
Consultant – Troup Bywater & Anders
Developer – Commercial Estates Group
M & E Contractor – Oakwood Air Conditioning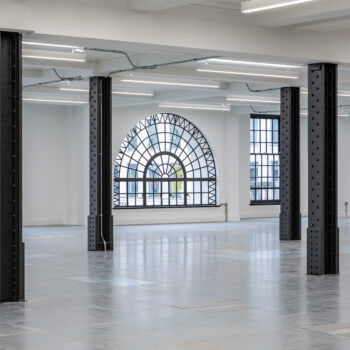 The Gilbert & One Lackington
Designed as a private members club, in 1930, by Frederick Gould and Giles Gilbert Scott, designer of the iconic British red telephone box, Citygate House has been lovingly restored to its former glory and returned to its original name, The Gilbert.
Refurbishment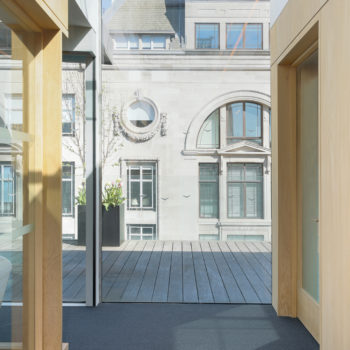 10 St Giles Square
Part of the dramatic revival of London's iconic skyscraper, Centre Point, this project, completed in February 2021, focused on creating the new London headquarters of Japanese developer and investor, Kajima.
London
Refurbishment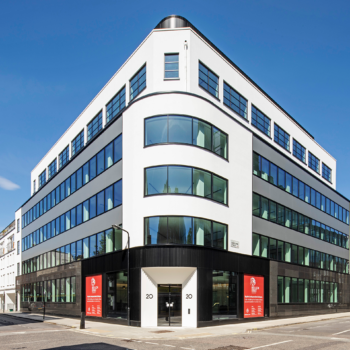 20 Red Lion Street
This redevelopment of an existing five-storey 1950's office building in the heart of Holborn, includes a single-storey extension to the roof, an extension to the office plate to the rear by 3.5m, and an extensive internal reconfiguration.
Refurbishment
Harella House
This high-end refurbishment and extension of a 1930's warehouse and former clothing factory has had its interior space transformed into six floors of premium, light, airy, and flexible workspace, whilst also achieving a BREEAM 'Excellent' rating.
Energy Efficiency
Refurbishment
Contact us to discuss your HVAC requirements
See how UfAC can speed up construction time, reduce costs and create space.