System
AET Flexible Space CAM-V Underfloor supply air, high level return air
2013 New Build
The Daman Tower is an impressive tower is located within the Dubai International Finance Centre and features fifteen floors of Grade-A office accommodation. Offering one of the largest floor plates in the UAE, the unique design with virtually no columns offers highly efficient layouts and space utilisation.
Completed in 2013, the L-shaped block comprises two buildings of different height intersecting and overlapping each other. The office development incorporates contemporary architecture with distinctive styling and a unique design in order to attract corporate clients wishing to establish their brands in the area.
Developer – Daman Investments
Architect – Perkins & Will
Consultant – Buro Happold
Contractor – Habtoor Leighton
Bridge House
Completed in April 2022, this extensive refurbishment
of Grade II listed building Bridge House will create
light, and airy contemporary CAT-A office space which
will incorporate AET's innovative and highly adaptive
underfloor air conditioning (UfAC) system across all five
floors.
Refurbishment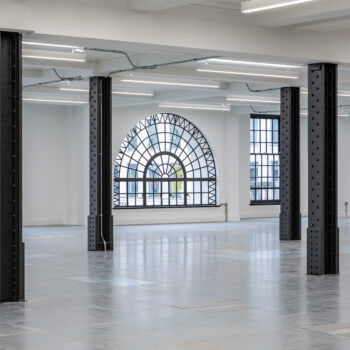 The Gilbert & One Lackington
Designed as a private members club, in 1930, by Frederick Gould and Giles Gilbert Scott, designer of the iconic British red telephone box, Citygate House has been lovingly restored to its former glory and returned to its original name, The Gilbert.
Refurbishment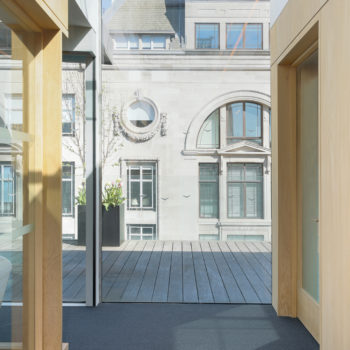 10 St Giles Square
Part of the dramatic revival of London's iconic skyscraper, Centre Point, this project, completed in February 2021, focused on creating the new London headquarters of Japanese developer and investor, Kajima.
London
Refurbishment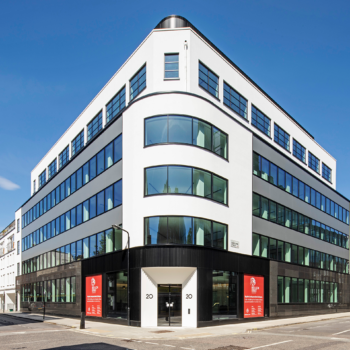 20 Red Lion Street
This redevelopment of an existing five-storey 1950's office building in the heart of Holborn, includes a single-storey extension to the roof, an extension to the office plate to the rear by 3.5m, and an extensive internal reconfiguration.
Refurbishment
Contact us to discuss your HVAC requirements
See how UfAC can speed up construction time, reduce costs and create space.