System
Hybrid - CAM-V + free cooling
2008 New Build
A mixed mode ventilation system provided the ideal buildings services solution for this complex structural design featuring multi-purpose rooms of varying sizes over sixteen storeys. The building has a striking appearance and is the largest court building to be built in the last 130 years. Nicknamed the "Filing Cabinet" because of the cantilever floors at the end of the building, the services were selected by Mott MacDonald as a versatile mixed mode ventilation system to ensure maximum value from free cooling and its capacity to be reconfigured easily and quickly.
BREEAM "Excellent"
The building holds 25 awards for sustainability and innovation
Architect – Denton Corker Marshall
Developer – Allied London Properties
Consultant – Mott MacDonald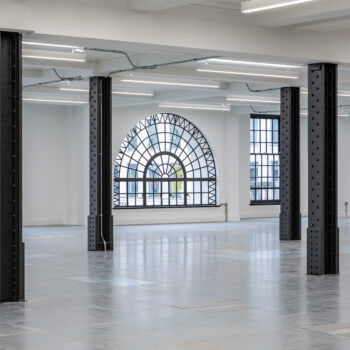 The Gilbert & One Lackington
Designed as a private members club, in 1930, by Frederick Gould and Giles Gilbert Scott, designer of the iconic British red telephone box, Citygate House has been lovingly restored to its former glory and returned to its original name, The Gilbert.
Refurbishment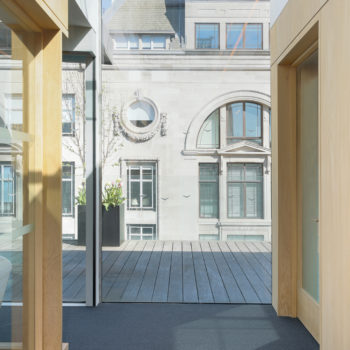 10 St Giles Square
Part of the dramatic revival of London's iconic skyscraper, Centre Point, this project, completed in February 2021, focused on creating the new London headquarters of Japanese developer and investor, Kajima.
London
Refurbishment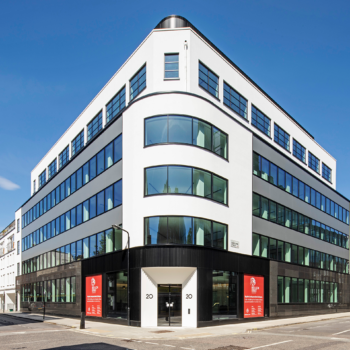 20 Red Lion Street
This redevelopment of an existing five-storey 1950's office building in the heart of Holborn, includes a single-storey extension to the roof, an extension to the office plate to the rear by 3.5m, and an extensive internal reconfiguration.
Refurbishment
Harella House
This high-end refurbishment and extension of a 1930's warehouse and former clothing factory has had its interior space transformed into six floors of premium, light, airy, and flexible workspace, whilst also achieving a BREEAM 'Excellent' rating.
Energy Efficiency
Refurbishment
Contact us to discuss your HVAC requirements
See how UfAC can speed up construction time, reduce costs and create space.