System
CAM-V Underfloor supply air and high level return air
2001 New Build
This 55 storey skyscraper stands at 304m high and is currently the 98th tallest building in the world and the 4th tallest in Malaysia.  Designed by Malaysian architect Hijjas Kasturi Associates, its unique curvilinear structure is based on the work of Malaysian sculpture, Latiff Mohidin and the shape represents a sprouting bamboo shoot and hence it is also known as Bamboo Tower locally in Kuala Lumpur.
The building represents a landmark in intelligent architecture and its 6-star rating reflects the green building design and commitment to energy efficiency and sustainability.  The underfloor system has helped minimise construction costs and maximise occupant comfort throughout the building.  A total of 227 CAM-V33 units and 1800 standard TU4 Fantiles are installed throughout the building, the modular nature of the system allowing the A/C installation to be delayed until the building reached the construction of the 40th floor.  The TU4 Fantiles easily fit into the 350mm floor void and offer flexibility for future reconfiguration of the work space.
Menara Telekom, Malaysia's largest telecommunications company, occupy 16 lower floors leaving the remainder available for commercial let.  The total construction cost was $160 million and the building was officially opened on February 10th 2003.
Architect = Hijjas Kasturi Associates
Contractor = Daewoo Construction
Client = Menara Telekom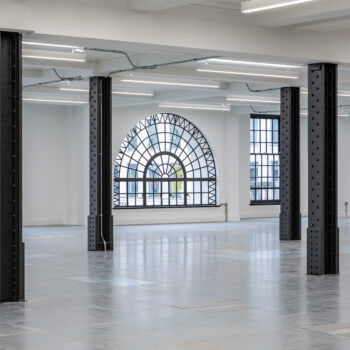 The Gilbert & One Lackington
Designed as a private members club, in 1930, by Frederick Gould and Giles Gilbert Scott, designer of the iconic British red telephone box, Citygate House has been lovingly restored to its former glory and returned to its original name, The Gilbert.
Refurbishment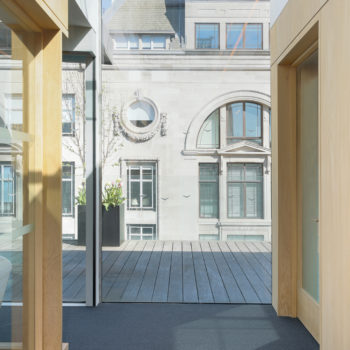 10 St Giles Square
Part of the dramatic revival of London's iconic skyscraper, Centre Point, this project, completed in February 2021, focused on creating the new London headquarters of Japanese developer and investor, Kajima.
London
Refurbishment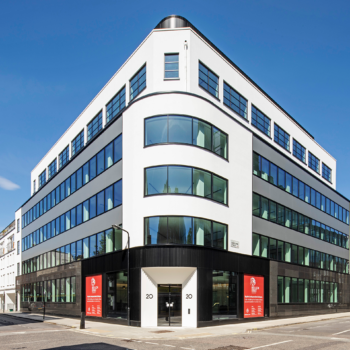 20 Red Lion Street
This redevelopment of an existing five-storey 1950's office building in the heart of Holborn, includes a single-storey extension to the roof, an extension to the office plate to the rear by 3.5m, and an extensive internal reconfiguration.
Refurbishment
Harella House
This high-end refurbishment and extension of a 1930's warehouse and former clothing factory has had its interior space transformed into six floors of premium, light, airy, and flexible workspace, whilst also achieving a BREEAM 'Excellent' rating.
Energy Efficiency
Refurbishment
Contact us to discuss your HVAC requirements
See how UfAC can speed up construction time, reduce costs and create space.