System
CAM-V Underfloor supply air and high level return air
2015 New Build
Underfloor air conditioning was specified for the £16.5 million new build development at the University of Essex' Colchester campus; the largest new building on campus since 1965 providing an integrated learning centre, library extension, media centre and council board room. The ventilation system was to provide low energy comfort cooling with high levels of fresh air to the mixed-use space. The client preferred a flexible system which would satisfy both high and transient occupancy levels and adapt to future change of use within the space.
The project was the first to install the new TU4-EC Fantile, the standard fan terminal unit with the addition of EC fan technology for improved energy efficiency and also makes use of the new Flexgateway for Modbus BMS system for improved control and communications.
The project had a sustainability target of BREEAM Very Good.
Architect – Patel Taylor
Consultant – Mott MacDonald
Client – University of Essex
M & E Contractor – Imtech
Bridge House
Completed in April 2022, this extensive refurbishment
of Grade II listed building Bridge House will create
light, and airy contemporary CAT-A office space which
will incorporate AET's innovative and highly adaptive
underfloor air conditioning (UfAC) system across all five
floors.
Refurbishment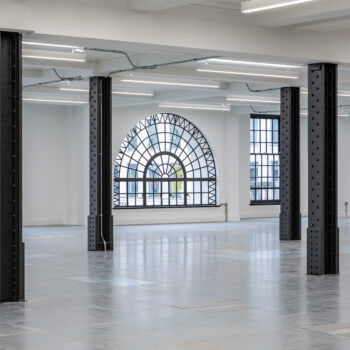 The Gilbert & One Lackington
Designed as a private members club, in 1930, by Frederick Gould and Giles Gilbert Scott, designer of the iconic British red telephone box, Citygate House has been lovingly restored to its former glory and returned to its original name, The Gilbert.
Refurbishment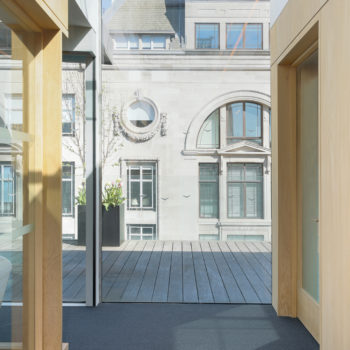 10 St Giles Square
Part of the dramatic revival of London's iconic skyscraper, Centre Point, this project, completed in February 2021, focused on creating the new London headquarters of Japanese developer and investor, Kajima.
London
Refurbishment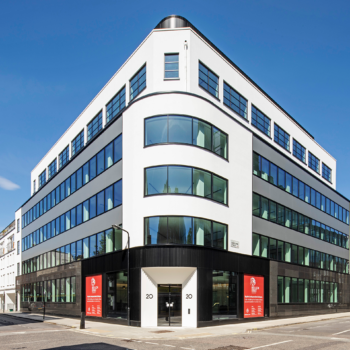 20 Red Lion Street
This redevelopment of an existing five-storey 1950's office building in the heart of Holborn, includes a single-storey extension to the roof, an extension to the office plate to the rear by 3.5m, and an extensive internal reconfiguration.
Refurbishment
Contact us to discuss your HVAC requirements
See how UfAC can speed up construction time, reduce costs and create space.