In our latest project, which is at commissioning stage, AET have continued to offer us a high level of technical engineering support throughout the design and installation.
Stuart Lyell, Managing Director, Allied London
System
CAM-C system integrated with 2-pipe heat pumps Underfloor supply air, underfloor return air
2015 Refurbishment
Underfloor air conditioning and a bespoke Teak covered raised access floor by Nesite was specified for the height restricted redevelopment of this prestigious Mayfair accommodation. The works comprised a full internal strip out to the core, demolition of structural partition walls, removal of redundant mechanical and electrical services and plant, removal and re-cladding of the facade, installation of new M&E services, plant and lift.
AET supplied CAM-C downflow units and slimline TUS-EC fantiles designed to be used in very shallow floor voids. The system utilises the latest Flexgateway for Modbus communications module and controls are fully integrated with the 2-pipe heat pumps located externally on platforms adjacent to each floor.
Architect – Denton Corker Marshall
Consultant – Waterman
Developer – Allied London
M & E Contractor – ARJ Construction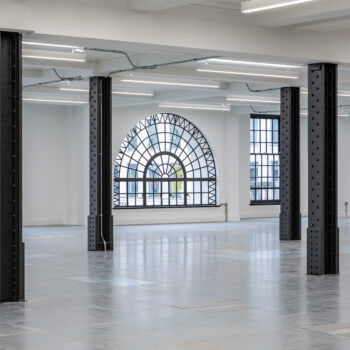 The Gilbert & One Lackington
Designed as a private members club, in 1930, by Frederick Gould and Giles Gilbert Scott, designer of the iconic British red telephone box, Citygate House has been lovingly restored to its former glory and returned to its original name, The Gilbert.
Refurbishment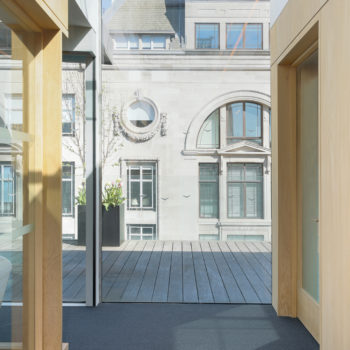 10 St Giles Square
Part of the dramatic revival of London's iconic skyscraper, Centre Point, this project, completed in February 2021, focused on creating the new London headquarters of Japanese developer and investor, Kajima.
London
Refurbishment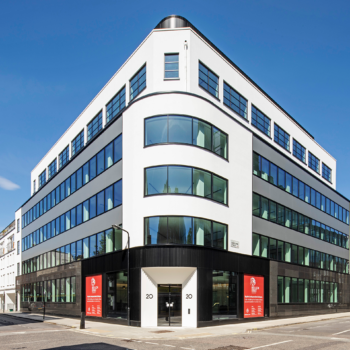 20 Red Lion Street
This redevelopment of an existing five-storey 1950's office building in the heart of Holborn, includes a single-storey extension to the roof, an extension to the office plate to the rear by 3.5m, and an extensive internal reconfiguration.
Refurbishment
Harella House
This high-end refurbishment and extension of a 1930's warehouse and former clothing factory has had its interior space transformed into six floors of premium, light, airy, and flexible workspace, whilst also achieving a BREEAM 'Excellent' rating.
Energy Efficiency
Refurbishment
Contact us to discuss your HVAC requirements
See how UfAC can speed up construction time, reduce costs and create space.